TULSA, OKLAHOMA, UNITED STATES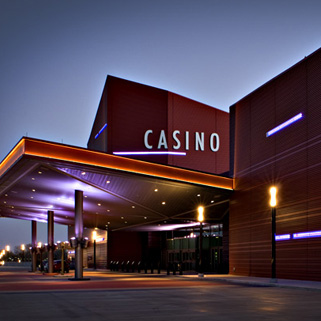 PROPERTY FACT SHEET
River Spirit, located in Tulsa, Oklahoma, is a 300,000-square-foot, first-class quality, multi-offering casino facility, providing the best gaming product and the best employees and customer service in the Tulsa market. River Spirit boasts more than 2,700 electronic machines and over 40 table games, including poker. The property has four restaurants, including Oklahoma's largest buffet. There are three bars, a lounge with live entertainment and a gift shop. Upon the opening of this new River Spirit casino, the old site was transformed into an events center that hosts top name acts, sporting events, and other forms of live entertainment.
CASE STUDY
Navegante was contracted to provide strategic business management to the Muscogee (Creek) Nation and River Spirit casino. The contract was to assist the Creek Nation by developing project scope and costs, feasibility studies and financial projections, business plans and budgets, staffing plans, marketing and operating plans; to assist in arranging permanent financing; to develop policies and procedures; to provide executive placement; and to assist in the construction, opening, and stabilization of the new River Spirit Casino.
In addition to the services noted above, Navegante placed several of its key executives on this project, including a General Manager, and a Navegante executive that would later be made available by Navegante to remain in place as the Nation's Corporate CEO. Navegante provided ongoing oversight and management direction for the operations through 2011. In addition to the work completed for River Spirit, Navegante provided strategic direction and assistance in developing annual business plans, marketing plans, staffing plans, capital expenditure plans and budgets for eight other casinos owned by the First Nation.
The new property location, River Spirit Casino, opened successfully in May 2009. The decision to build a new facility was well founded as evidenced by the financial success of the new property.