MONCTON, NEW BRUNSWICK, CANADA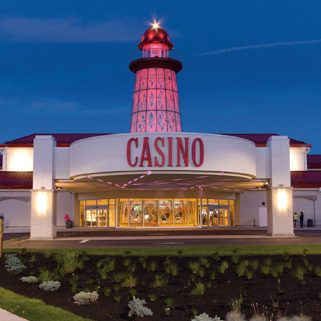 PROPERTY FACT SHEET
Casino New Brunswick was a vision to be the first-of-its-kind gaming and entertainment complex in New Brunswick. The $90 million project would consist of a casino with 600 slot machines, 20 tables, 8 poker tables, a high limit room, food and beverage facilities including the Stage Bar; a 128-room hotel, and the Palladium, a multi-purpose entertainment venue/convention facility. Casino New Brunswick/Casino Nouveau-Brunswick, are located at Magnetic Hill (Moncton).
CASE STUDY
Casino New Brunswick was a design / develop / build / manage project of a full-service private casino / spa / hotel in the province of New Brunswick. Navegante participated in the facility feasibility study, concept and design of the project. We assisted in the development coordination throughout and provided expertise for the casino design and layout.
Larry J. Woolf (Chairman of Navegante) served as a Lottery Commission liaison and played a key role in obtaining regulatory approvals and licensing for the casino.
Navegante first assisted Sonco in obtaining a license for the Grey Eagle Casino in Calgary, Alberta, and currently has a consulting agreement with Sonco under Navegante C.A., Inc. Based on this successful relationship, Sonco Gaming, Inc., Clairvest Gaming, Inc. (CGI, a Gaming Investment Group) and Navegante C.A., Inc. entered into a Memorandum of Understanding on January 1, 2008 to prepare and submit the response to the RFP for a casino in New Brunswick, Canada. Navegante C.A., Inc.'s role as consultant is to assist Sonco with full management, including operations, capital deployment and marketing. Navegante has an ownership interest in the entire project.
Casino New Brunswick opened in the spring of 2010, bringing in $50 million of revenue and attracting upwards of a million visitors per year. Navegante continues its relationship with Sonco and Casino New Brunswick as a paid advisor/consultant.